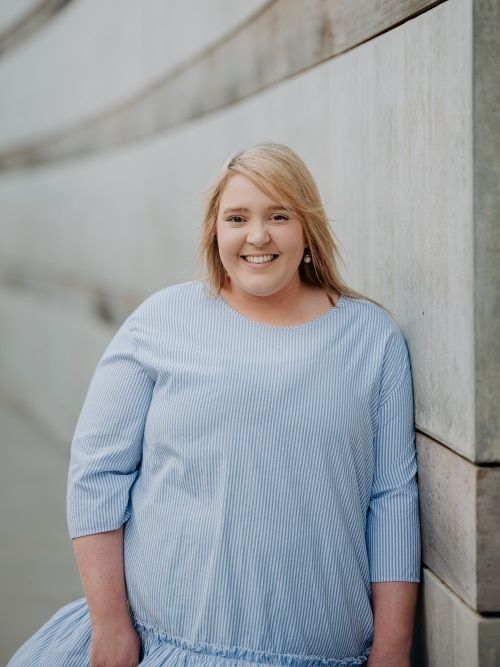 The Practice
Nearly 15 years ago Kayla was called to a career in Family Law when she began serving parents and children in her county who were navigating the ins and outs of child support. After making a positive impact in this area, she began working in the private sector to grow that experience to help families with other domestic needs such as adoptions, divorces, and guardianships.
Kayla works hand-in-glove with attorney and client and puts a personal touch to every case, so that each family she gets to know is restored the opportunity for the fair and safe future they deserve.
The Personal
Family is the cornerstone for Kayla's work and personal life. Her family lives on a farm in White County where they enjoy all that Arkansas has to offer. Always in dirty boots, Kayla, her husband, and two boys spend their time in the great outdoors where they love fresh air and fishing, their dog Gauge, seven chickens, Hank the cat, and Muffin, Big Mac, and Sandy – the cows, of course.
The Professional
Kayla attended Murray State University in Kentucky where her primary emphasis was on Criminal Justice. She continued her education at Mid-Continent University in Paducah, Kentucky, and afterward found her way back to Family Law. The private sector allowed Kayla to continue to hone her skills as a family law paralegal.
Settling in Arkansas, she is grounded in her belief that there is nothing better than being able to help someone in need. Those needs are always different, they are always personal, and with Kayla, they are always met with confidence and care. Kayla helps protect those who have endured negative experiences and hopes to lift families up during hard times.
Get To Know Kayla
Kayla is passionate about putting Central Arkansans first, and she is on the frontline of helping families who are experiencing both difficult and joyous personal journeys. Kayla's compassion is the cornerstone of her paralegal work.
Kayla is a Kentucky native, but loves to now call Central Arkansas home.
Always in dirty boots, Kayla, her husband, and two boys spend their time in the great outdoors where they love fresh air and fishing, their dog Gauge, seven chickens, Hank the cat, and Muffin, Big Mac, and Sandy – the cows, of course.
These client testimonials are actual comments. We strive to represent our clients with prompt, knowledgeable and caring service. We hope to receive similar positive comments from your experience with our law firm.
Terry Silva Sr

Our attorney Katie Freeman was very honest, helpful, and very informative about our adoption. She took very good care of us and was always prepared for the next step. I highly recommend this Law Firm for all your family needs. Thank you so much for your help.

Lindsey Stines

My husband and I were both represented by dustin duke. He was extremely understanding and helped us with our issue within days! We had less than a week to prepare for court and Dustin won the case and was able to get my attorneys fees paid for from the other party! Would HIGHLY recommend arlaw partners they genuinely care about their clients and are always available for any questions you may have!

Stephen Kaufmann

They were very courteous and always responded promptly to any questions I had. I will be recommending them to everyone!

Karnilla Schingoethe

I am so grateful to have found AR law partners. Kayla Marple and Betsy Hickman helped me above and beyond with my divorce. I had a particularly difficult judge, but a fairly straightforward case. They took all of the stress off of me and got it done for a very fair price. I 100% recommend them!

Lynise Yates

professional and help me every step of the way. I could never show say thank you enough for what she has done for my family. God bless you Katie!

John Beck

Katie is an awesome attorney. I would recommend anyone to her. She was with me the whole time with my case and is very knowledgeable and professional. If you have any questions she will get you the answer. Her and her team are very trustworthy.

Conrad Henson

experience is hard to beat. If your in need of a attorney especially for family law, you must give her your first chance! You won't regret it 😊

Wes (Wes)

Jon was awesome! Always fast to return calls and emails. Walked me through every step. Couldn't have made the process any easier for me. Definitely would recommend him.

Britney Queen

I HIGHLY recommend Jonathan at ARlaw Partners. He made the whole experience, from beginning to end, very smooth and easy. He responds quickly and is very professional. I've had a great experience in the past with Katie also. This is an amazing group!

Shandi Turknett

Katie helped me through a difficult time and fought hard with me the whole way. Any time I needed her, she was there for me. She made our custody case easy and guided me to make the best decisions for my children. I cannot thank her enough!